Child and Infant
Car Seat Systems
in the Suzuki Jimny

Yes, you can travel with children in the Suzuki Jimny! Just consider the information below: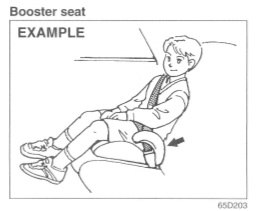 So you're going to buy or hire this little 4WD for the family?
Some basic things to note for deciding on a child car seat:
The rear seats are approximately 41cm deep, so your child restraint system (whether infants or toddlers) needs to have a base that is no larger than this. Basically any baby car seat with a base that is less than 41cm deep should fit the Jimny.


The rear backrests have adjustable recline, good to know if you are purchasing a reclinable baby car seat.


Unlike other small two door vehicles, you are not restricted to rotating/turning infant car seats or capsules for rear-facing babies, as you can put the baby in the infant seat through the rear door , which is a real advantage compared to other 2 door cars.
Where will you put your child?
So there are two options here - the rear seat behind the driver, or the rear seat behind the front passenger.
When our child was rearward-facing, we put her behind the front passenger, as the seat adjustment for the driver was important. We like to keep the front passenger seat fixed in place to wedge the baby capsule in.

When our child began front-facing, we kept her behind the front passenger seat because we didn't want to put her in the Suzuki Jimny via the traffic side of the car.
However, it becomes easier for the driver to be distracted by:
turning to look at the baby
watching the baby via the rear vision mirror
to reach back with your hand and touch / give something / take something away
To avoid this, and a car crash , the baby should sit behind the driver.

We did not find distraction an issue when the baby was rearward-facing.


More about the family friendly Jimny:
How to install a rearward infant car seat Find out how much room you have after you install the infant seat!

Loading and unloading a rearward-facing baby This method is a little out of the ordinary compared to other 2 door cars!

Forward-facing baby car seat Now the baby is a little older, time to see what Mum and Dad are up to in the front!

Pros and Cons of having an infant car seat in the Jimny So after our experiences, we weighed up the advantages and disadvantages. And our decision? We still have the baby in the Jimny.

Can you fit the pram in? Just make sure you fold the rear seat down!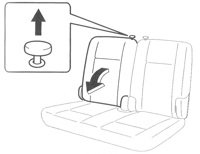 What about toddlers and older? Check out how much room is left when booster seats are installed...

Diaper / Nappy change? Yes, there's room enough to do this, but the Jimny is too small for that smell.

What about Safety? This is the number 1 concern for all parents! We've pulled together as much info as we could on this.

Suzuki Jimny Family Q and A
Do you have a question for us? Ask here and hopefully we can help!

Alternatively, if you have any tips or tricks for us and our visitors, please comment on a related submission below, or write a new submission.
We'd love to hear how you manage your Jimny Family!
Your questions answered...
Have a look to see if someone else has asked your question already. Feel free to add your own comments.