It's Baby Diaper Change Time!

Is there enough space to nappy change
in the Suzuki Jimny?
Yes.

Our baby is now approximtely 90cm long, so we thought we'd show you one of the space considerations of the Jimny - the diaper change. This is definitely one challenge of a small car!

While your child is still a small baby, the following options:
the base of one front seat,
the floor of the rear storage, or
the back of a folded back seat
are all comfortable enough for your baby's nappy change.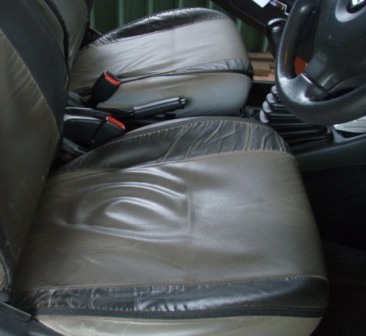 Front seats of the Jimny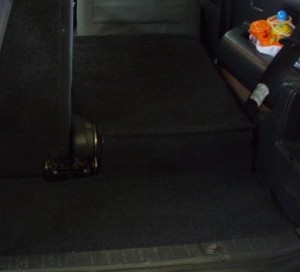 Folded rear seat, and rear storage floor.

What about toddler diaper changing?
Well, as your baby gets bigger, and becomes a toddler, changing a nappy becomes increasingly awkward (yes, compounding the horror of the surprises you find once they're eating solids).

There is no point reclining a front seat, because the recline isn't completely flat. Otherwise there would still be the option of changing the nappy in only one of the front seats.

The rear storage is no longer an option due to the fact that half of it is taken up by the baby car seat anchor belts.


The only places you can change a toddler's nappy is
over the folded back seat and rear storage, or
across the front seats.

In both cases it is more comfortable to lay a blanket down for your child.


When the back seat is folded down, a step is formed from the folded seat to the rear floor. Fill this gap with a blanket.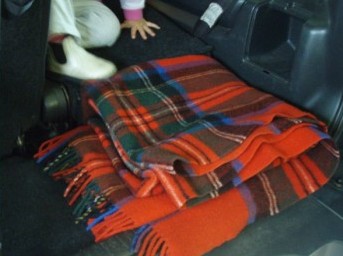 Fold the rear seat, then place a blanket on the rear storage floor.

Proceed with your wriggly child.

Laying your child across the front seats means that they may get a hand brake in the back, as well as all the contours of both seat bases.
Lay a folded blanket across the 'terrain'.

While you have two options here, the best option is the folded back seat as it affords more space for the job and your child is physically higher, so there is some degrees less stooping for your back to endure.


Unfortunately there is still enough room in a Jimny for the child to wriggle and smear poo all over the car if you aren't focussed on the job at hand.


Good luck!

Home › Infant car seat systems › Bum changing Top of page